Industry Experience
Providing comprehensive, cost-effective IT solutions requires a knowledge of the systems, processes, and languages of specific industries.
LEXtech has built up vertical expertise developing software, building databases, mining data, and generating digital content in several areas of the IT industry including: presentations, e-learning, data modeling, publishing, animation, and education.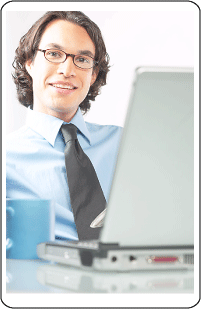 LEXtech's varied experiences are used to enable our four main service offerings: presentation expertise, converting PowerPoint presentations into web presentations, developing web-based applications and data-driven applications.
Clients can rely on our staff to have the sophisticated knowledge required to serve their specific needs. LEXtech understands the need to ensure that our clients always receive reliable, tech supported, and efficient services on time and within budget.
The management team of LEXtech has over 10 years of experience in the IT industry as employees, contractors and business owners.
View our Client Samples to see the kind of work LEXtech has done.